Babydoll Beauty Couture founder Jamie Lopez Died.
Jamie Lopez established her business, Babydoll Beauty Couture. She has inspired many plus-size women who want to make their identities.
As a star of "Super Sized Salon," Jamie Lopez gained notoriety as a social media celebrity & advocate for plus-sized people. She has passed away, according to Babydoll Beauty Couture's Facebook post.
Lopez's death, according to TMZ, was caused by heart problems. Lopez had a following on social media. She founded the couture firm and had 12,900 subscribers on her YouTube channel, which advertises itself as the "World's First Full Service Parlor Built for All Bodies!!."
Jamie Lopez Cause of Death
According to TMZ, Lopez's Babydoll Beauty Couture confirmed her passing and stated that it was due to heart difficulties that she passed away over the weekend. Before passing away, Lopez was hospitalised in Las Vegas, Nevada. She passed away during her treatment in a Las Vegas, Nevada hospital, according to TMZ.
On WE TV, the documentary "Supersized Salon" followed the efforts of the salon to serve plus-sized ladies. According to TMZ, Lopez, 37, once weighed 846 pounds.
Babydoll Beauty Couture described Lopez's death as an "Extraordinary Loss."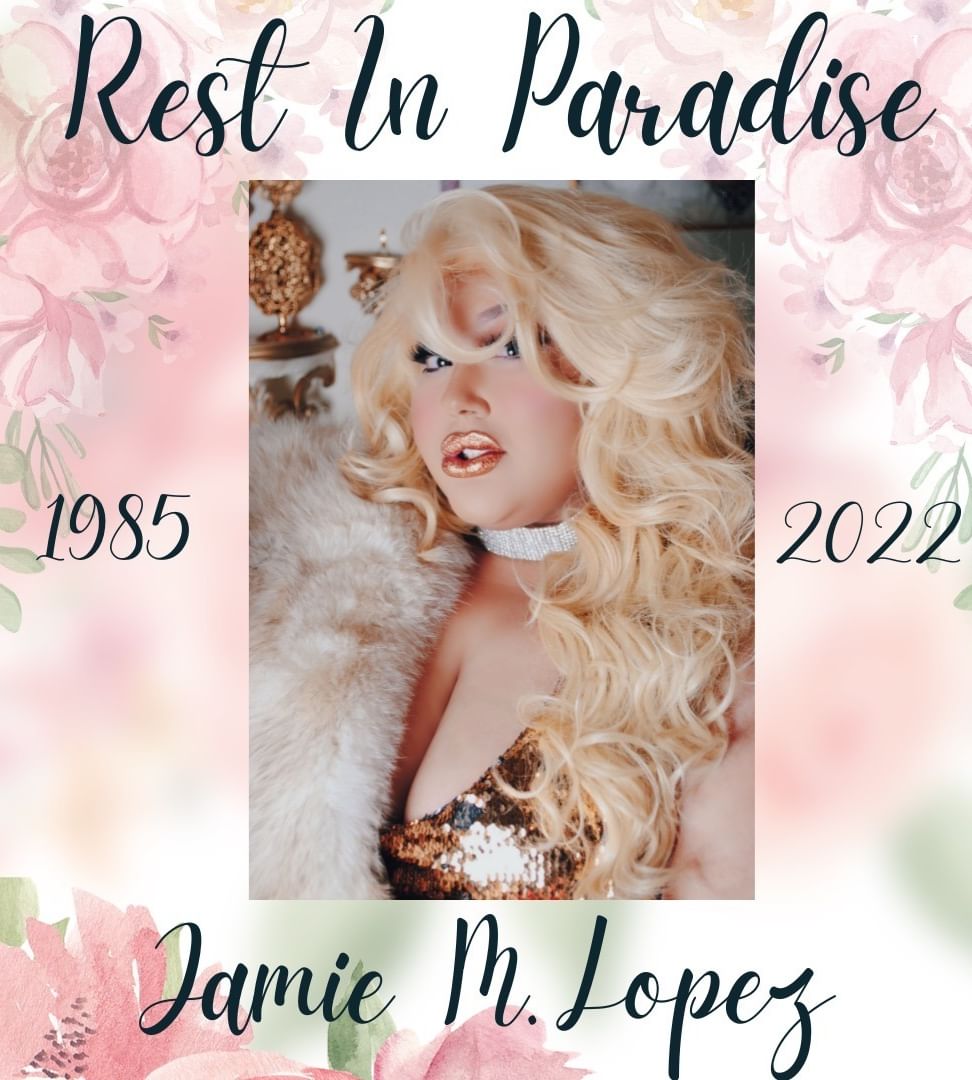 On 19 December 2022, Babydoll Beauty Couture published a message on Facebook paying tribute to Lopez.
The website read, "On behalf of the Babydoll Beauty Couture team, we unfortunately announce, with tremendous grief, The Legendary Jamie Lopez, The Founder & Owner of Babydoll Beauty Couture, has passed away."
"On behalf of something like the Babydoll family, we kindly request some time to mourn this tragic loss. Soon, additional information and plans will be made public. We are thankful for the opportunity and space to mourn peacefully because we have experienced an exceptional loss. Please remember the Babydoll team and family in your thoughts and prayers.
"We'd like to thank the staff and personnel of Matador Content & WE tv with all their continuing support in this tough time," the statement said.
On the Babydoll Beauty Couture comment thread, some showed shock. "I'm very sorry and shocked beyond belief. My love to everyone who loved her, one woman wrote.
Oh, my Beautiful soul, may you rest in peace. By simply being you, the world is a better place! By giving everyone so much love and care, you empower everyone else by loving yourself. I love you too, and I'll miss you so much. You remain a part of our hearts, said another.
"I am in absolute shock!!!" was another woman's comment. She was like a distant family to me. I was intrigued to learn how she styled her hair when I saw her on Facebook and Instagram! What lipstick shade! I genuinely believe I have just lost a loved one. To everyone who loved her, my prayers and thoughts are with you!
Oh no! Another supporter exclaimed. This makes me so sad. I cherished Jamie. Such a lovely lady. Rest in peace, Lovely! Please keep her friends and family in your prayers. Particularly "the team."
What is Babydoll beauty Couture by Jamie Lopez?
Jamie Lopez, 31, has created the world's first babydoll beauty couture salon that serves plus-sized ladies in Las Vegas. 500-pound beauty therapist Lopez had had a humiliating encounter at a hair salon when she sat down on a chair, and it broke beneath her weight. Because the styling chairs in Lopez's plus size salon, Babydoll Beauty Couture, can support up to 800 pounds, there won't be any embarrassing situations.
She shared once in her statement while asking about the idea of establishing a plus-size beauty salon:
I founded this beauty couture business after experiencing humiliation in a traditional salon. Lopez states in the Barcroft video up top. The chair suddenly shattered when I took a seat and said hello to my stylist after getting my hair done there. The spotlight was on me.
It was a very unpleasant experience. I set aside all of my money since I knew I wasn't the only person who had experienced something similar. I dreamed I would open a salon for plus-size ladies because I know I'm not the only person who experiences this.
Lopez has opened two plus-size salons of this type; the first was in Los Angeles five years ago, and the second is in Nevada Babydoll Beauty Couture. Both styling chairs and beauty loungers can hold up to 600 pounds, and both salons accommodate all body types.
Read Also: Why No Singer Replaced Lady Gaga? Know significant details about her