A Christmas Story Actor Melinda Dillon is no more.
For her roles in the movies, Absence of Malice and Close Encounters of the Third Kind, Dillon was also nominated for Oscar.
According to a death notice, Melinda Dillon, the actress best known for playing a stressed-out but loving mother in the holiday classic A Christmas Story, passed away on January 9 at 83.
Who was Melinda Dillon?
Melinda Dillon, an actress who was nominated for an Oscar and a Tony and who played Mother Parker in "A Christmas Story" as well as roles in "Magnolia" and "Close Encounters of the Third Kind," passed away on January 9. She was 83. The Neptune Society notified her passing.
Although he is best known for that enduring classic, Dillon was an accomplished actor who received Oscar nominations for Close Encounters of the Third Kind and Absence of Malice.
On the recommendation of fellow director Hal Ashby, Steven Spielberg hired Dillon for Close Encounters just before filming. She portrayed Jillian Guiler, a single mother who, together with her neighbor Roy Neary (Richard Dreyfuss), searches for her 3-year-old son when aliens kidnap him.
In Absence of Malice, Dillon played a repressed Catholic woman who commits suicide after Field's journalist character publishes a story about her abortion. She co-starred with Sally Field and Paul Newman (with whom she also had a love scene in Slap Shot).
Bound for Glory, Harry and the Hendersons, How to Make an American Quilt, The Prince of Tides, Magnolia, and The Muppet Movie are just a few of her other well-known movies.
Who is Bill Dillon?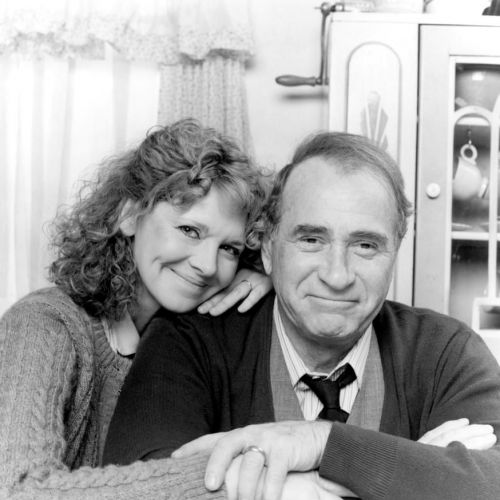 Dillon's theatrical acting and improv comedy career began in Chicago's "The Second City." The actor played Honey in Edward Albee's 1962 play "Who's Afraid of Virginia Wolf," for which she was nominated for a Tony Award for best-featured actress in a play.
In the original 1963 production of Edward Albee's Who's Afraid of Virginia Woolf, Dillon made her Broadway debut as modest housewife Honey and received early acclaim and a Tony nomination. She left the play after nine months to spend time at a mental health facility since her time there had been so difficult.
She previously admitted to The New York Times that she "simply went crazy" while reading Virginia Woolf. "It truly was that easy."
Dillon, born on October 13th, 1939 in Hope, Arkansas, grew up primarily in Alabama. She relocated to several military posts along with her mother and stepfather and even spent some time there. Before enrolling in the Goodman School of Drama, which is currently housed at DePaul University, Dillon graduated from high school in Chicago.
Dillon started her improv career by working at Chicago's renowned Second City. Until one night when a member of the cast fell unwell, she worked as a hat check girl at the theatre.
Who played Honey Dillon in Who's Afraid of Virginia Woolf?
When Dillon made her Broadway debut as the modest housewife Honey in the original 1963 production of Edward Albee's Who's Afraid of Virginia Woolf?, she attracted early attention and received a Tony nomination. She left the play after nine months to spend time at a mental health facility since her time there had been so difficult.
Following Virginia Woolf, Dillon continued to perform in plays, including Paul Sills' Story Theatre in 1970 and 1967's You Know I Can't Hear You When the Water's Running.
Her performance in the 1959 short film The Cry of Jazz, which explored jazz music and Black culture, was what originally caught audiences' attention. She later made her feature film debut in 1969's The April Fools, costarring Jack Lemmon.
She made her acting debut in the 1976 film Bound for Glory as Woody Guthrie's wife, Memphis Sue, played by David Carradine. She was nominated for a Golden Globe for Best Female Acting Debut for the part.
Following performances in the Oscar-nominated films Close Encounters and Absence of Malice, Dillon landed the part that would define her career in 1983's A Christmas Story. She portrayed Mrs. Parker, a housewife who had to deal with her husband's complaints and her son Ralphie's wish for a BB pistol for Christmas (played by Peter Billingsley).
Before the performance, Maya Rudolph, who played Mrs. Parker in Fox's 2017 live musical adaptation of A Christmas Story, sang to EW in honor of Dillon. I adore Melinda Dillon in the movie, she gushed. "She truly impresses me in that movie, even though I never thought I'd play her part in the musical. She is a genuinely nice person who, although being a typical mother, has her own peculiar quirks and oddities."
Dillon stopped performing in 2007; therefore, she didn't return to play Mrs. Parker in A Christmas Story Christmas in 2022. Julie Hagerty took over the role. Billingsley told EW, "Melinda, as you say, has retired from performing and wished us the best in our endeavors. I had already discussed this with her.
Her passing was mourned by a few well-known colleagues after the news of her death surfaced on Friday.
Goodbye Melinda Dillon
I worked with her and she was of course humble and kind. A pros pro. RIP

— Treat Williams (@Rtreatwilliams) February 4, 2023
Melinda Dillon's work had such a profound effect on me. Every moment of her performance in Close Encounters was perfection.

I'm so grateful she decided to give her artistry to the world. https://t.co/QccHdzcgBd

— Jon Cryer (@MrJonCryer) February 4, 2023
Dillon also worked in television until she retired, making appearances on programmes like Law and Order: SVU, The Jeffersons, Picket Fences, Bonanza, Judging Amy, and Heartland.
Richard Libertini, an actor, and Dillon were married from 1963 until their divorce in 1978; their son, also named Richard, was born to them. At 82, Libertini passed away in 2016.
What films did Dillon have roles in?
Dillon continued to act in movies, making appearances in The Muppet Movie (1979), Songwriter (1984), Sioux City (1994), To Wong Foo (1995), Julie Newmar (1995), How to Make an American Quilt (1995), and Reign Over Me (1995). (2007). Additionally, she appeared in supporting roles on the TV series Heartland, Picket Fences, and The Jeffersons.
Read Also: How old is Miya Houston? Details of Marques Houston's Wife and First Child