Wellington Paranormal is a series from New Zealand . It comes under the genre of Horror and Comedy. The seris was first aired on 11 July 2018 on the platform TVNZ 2. The series is based on the first French Television series named "What We Do In the Shadows". The lead characters of the series include Officers Minogue and O'Leary, they both appeared in the film for the first time as a pair of incurious police officers. The series is created by Jemaine Clement and Paul Yates and is written by Jemaine Clement, Paul Yates, Melanie Bracewell and Jessica Hansell. The show starrs Mike Minogue, Karen O' Leary and Makka Pohatu.
 Insight Of Wellington Paranormal Cast:
The main cast of the series include Mike Minogue in the role of Office Kyle Minogue. Karen O' Leary portraying the role of Officer O' Leary. Makka Pohatu in the role of Sergeant Ruawal Makka and Thomas Sainsbury as Constable Parker. Lynda Topp was a recurring actress in the series Wellington Paranormal she was portraying the role of Mrs O' Leary. Some of the guest appearences include Cori Gonzalez- Macuer as Nick, Jemaine Clement in the role of Mobot Voice and Rhys Darby as Anton.
All About Wellington Paranormal Seasons:
The series Wellington Paranormal consists of a total of 4 seasons and 2 special seasons which are named as  "Christmas special" and in order to spread an awareness regarding tha COVID 19 a season was released named-"Important COVID-19 messages. The first season of the show had 6 episodes and they were aired between 11 july, 2018 and 15 August 2018. Second season also had 6 episodes premiering between 16 October 2019 and 20 november 2019. Then there was a release of christmas special episode, it only had one episode and was aired on 19 December 2019. COVID -19 special episodes were aired between 26 March 2020 and 3 September 2020. Season 3 on 24 February 2021, season 4 on 16 February 2022 and the audiences witnessed its end on 23 March 2022.
What is in Wellington Paranormal Season 1 Episode 1?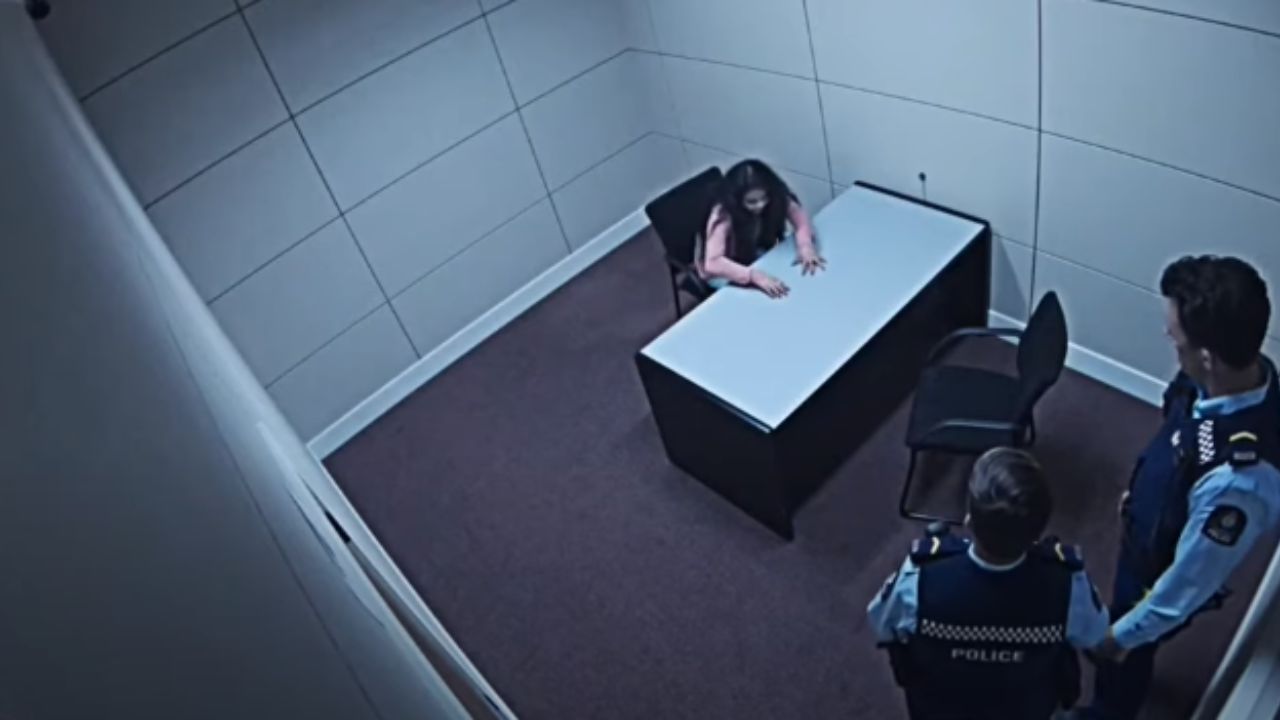 The first episode of Wellington Paranormal is named as "Demon Girl" . In the episode we can see officer Minogue and O'Leary coming across paranormal activities and encountering them. A young girl enters the Cuba Mall, who keeps on vomitting every now and then. The two officers catch hold of the girl and brings her to the police station, where she escapes by climbing the walls of the police station. After that Minogue And O'Leary conducts exorcism to stop the demon girl. The episode as aired on 11 July 2018 and is directed by Jemaine Clement and Paul Yates.
All About Wellington Paranormal Christmas Special Episode:
The Christmas Special episode of Wellington Paranormal was aired on 19 December 2019. It was directed by Paul Yates . This was the 13th episode of the series. In this episode the two officers Minogue and  O'Leary are seen encountering the paranormal activities happening around the city during the christmas eve . They come across a satan santa who is in Santa's get up in a mall. Another incident where meat is disapppearing on its own during a barbecue. A doll with evil powers terrorizes a family, and a photocopy machine acting as a vortex. But in the end the two officers conquer all these mishappenings, they return back to Sergeant Maaka and gives him a christmas present which contains a soft toy, and it also turns out to be evil possessed.
Know About Wellington Paranormal Ending:
The final episode of the horror-comedy series Wellington Paranaormal Is directed by Paul Yates, Nick Ward and Melanie Bracewell. This episode was aired on 23 March 2022.  This episode belongs to season 4 of the series . The two officers encounter a time worm who facilitates time travel by creating wormholes with the help of energy taken from the people. They both travel back to 1994 and encounter Makka who is nine year old and is aspiring to become a police officer , after returning they discover that their commander Makka has been dissapeard. When they return back to 2022 they try to persuade Makka to become police officer who holds doubts about his career.