The term rom com refers to romantic and comedy genre. In today's article we will be talking about some of the famous and all time loved rom com animes.
The Little Monster:
The Little Monster also known as My little Monster is a Japanese manga series written by Robico. It portrays the relationship between a girl and a boy. It comes under the genre of romance and comedy. The anime adaption for the comic was made by Brain's Base was premiered on 2 October and was concluded on December 25, 2012. The storyline of the film revolves around a girl named Shizuku Mizutani and her relationship. She is a determined girl and only focuses on her studies. Shizuku fells in love with his classmate Haru, who rarely attend the class. Haru also falls in love with Shizuka. They interact with each other and learns to care of each other.
Monthly Girls' Nozaki – Kun:
Monthly Girls' Nozaki – Kun is an anime series which is based on the japanese comic written by Izumi Tsubaki. It was aired in July 2014 by Doga Kobo. It comes under the genre of Romantic Comedy and Parody. It is story about a high school student named Chiyo Sakura who has a crush on his schoolmate Umetarou Nozaki. When she confronts her feelings to him he misunderstands her and thinks that she is a fan and gives her an autograph. Sakura finds out that Nozaki is working on a manga comic which is titled "Let's Fall in love". Sakura agrees to help him in order to get close to him, later they meet up with other schoolmates who help them in completing the comic.
The Pet Girl Of Sakurasou:
The Pet Girl Of Sakurasou is a novel series which was written by Hajime Kamoshida . It was premiered in the form of anime in between October 2012 and concluded in March 2013. The anime series was made by J.C Staff. The anime series consists of a total of 24 episodes. The story revolves around the life of a boy named Sorata Kanda . The dorm of a high school in Suimei University  handles some of the most trouble making and mischievous children, Sarota also moves in that dorm. Mashiro shinna is a world famous artist who also gets in the dorm, Sarota is given the charge to care of Mashiro. They start spending their days together, the story is all about their mental growth.
Haganai:
Haganai is a japanese novel series, it is written by Yomi Hirasaka. Its anime version was aired in between October and ended on December 2011. The second season was premiered between January and March 2013. A boy named Kodaka Hasegawa, who is at Chronica's Academy is facing difficulty in making friends at a new place, due to his brown and blonde hair colours. One day he comes across a girl named Yozora Mikazuki who is also facing the same issue and also lacks social skills. They both decides to form a club and name it Neighbors Club in order to improve their social skills. The club includes the ones who are facing trouble while interacting. The story is about the adventures they face during the whole scenario.
Ouran High School Host Club:
The anime Ouran High School Host Club is an anime series based on a manga series written by Bisco Hatori. The anime movie comes under the genre of Romance and Comedy. The story of the series is centred on the life of Haruhi Fujioka, who is a scholarship student at a prestigious university named Ouran Academy. Haruhi is looking for a quiet place to study and enters a Third Music Room and accidentally breaks an antique vase.
Date A Live: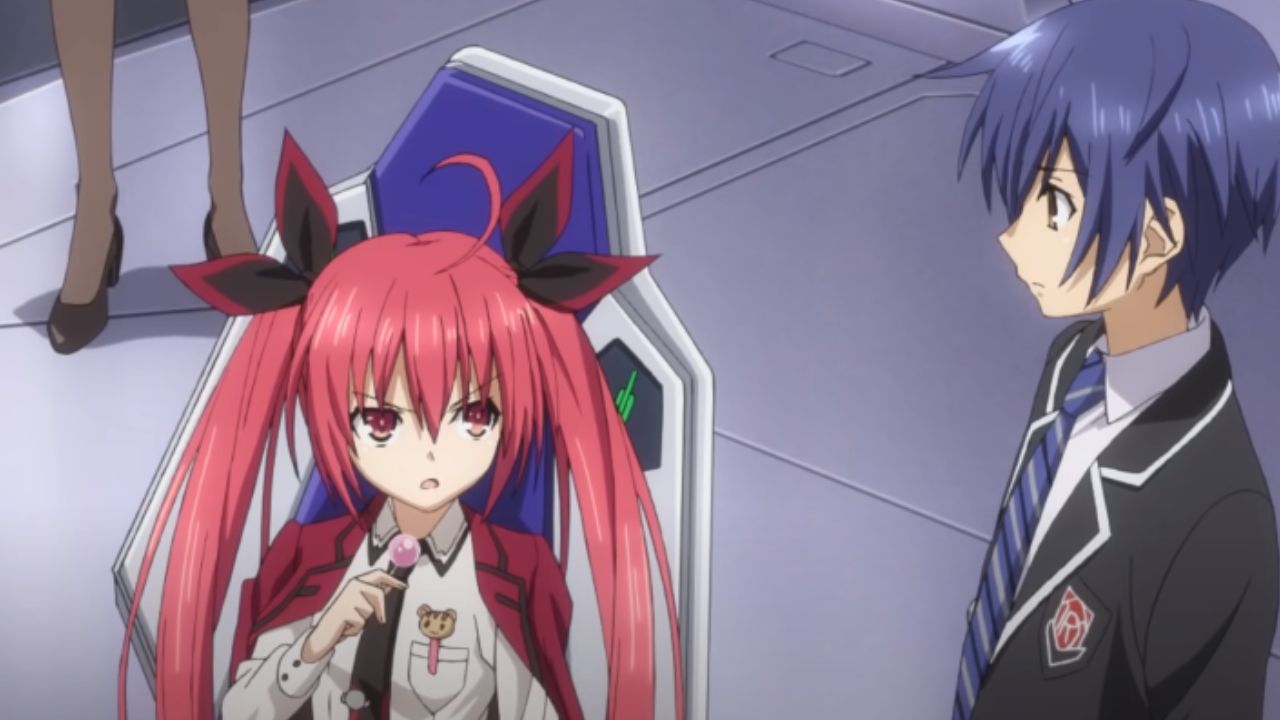 Date a live is an anime series which is based on a novel series written by koshi Tachibana. The story of the series revolves around Shido and his adventures. The movie comes under the genre of Romance and Comedy. Shido falls in love with with a supernatural female entity. Mana Kills Kurumi and explains the whole story to Shido. After getting to know about Kurumi, Shido agrees to help and save her. The anime series was released on April 6, June 22, 2013.