Voila! Channing Tatum and Zoe Kravitz are the latest trendy couple to take their professional relationship to new heights.
Zoe Kravitz talks about her romantic story with Channing Tatum and how she & close friend Taylor Swift discreetly spent time during the pandemic.
Swift was quarantined in London while shooting The Batman, according to Kravitz, and Swift was also there with her boyfriend, Joe Alwyn.
Kravitz described her as "my pod." "Having a friend I could see and who would render me home-cooked lunches and supper on my birthday was an incredibly essential part of my experience in London."
Bonding of Swift & Kravitz
Swift praised Kravitz, telling the outlet in an email, "Zoe's sense of identity is what makes her quite an intriguing artist and an amazing friend." She has a genuine inner compass, and as a result, she can do Art and live her life without making compromises about who she is."
Her statement on the unsuccessful marriage with Karl Glusman
She discussed her decision to marry her long-time companion, actor Karl Glusman, in 2019 and why she divorced him 18 months later. Kravitz explained, "I just started thinking about my identity and what I want." "There's nothing wrong with meeting someone amazing who wants to marry you. Why wouldn't you do it if there's nothing wrong with it? You adore them, and that is all you do. It's a difficult question to ask yourself: 'Perhaps I don't want what I'm intended to want, a marriage, children, or anything else.' I'm not sure I want that in any way. That's an awkward question to ask yourself, especially as a woman."
In terms of her romance with Tatum, Kravitz first discussed turning 30 and trying different things with domesticity. "I think after a couple of years, you realize there's still a lot of life to be had," she explained. "I'm done romanticizing the notion that 'old is domestic.' It's adorable for a moment, then it's not."
How did the couple meet? What Kravitz says about her relationship with Tatum
Tatum, whom she met after she cast him in Pussy Island, two of them were deeply connected. Which gradually led to them dating. Their relationship was first reported in August 2021." He's a wonderful human being," she said. "He makes me laugh, and we love Art and talking about Art and figuring out why we do what we do." We enjoy watching movies, breaking them down, talking about them, and challenging each other."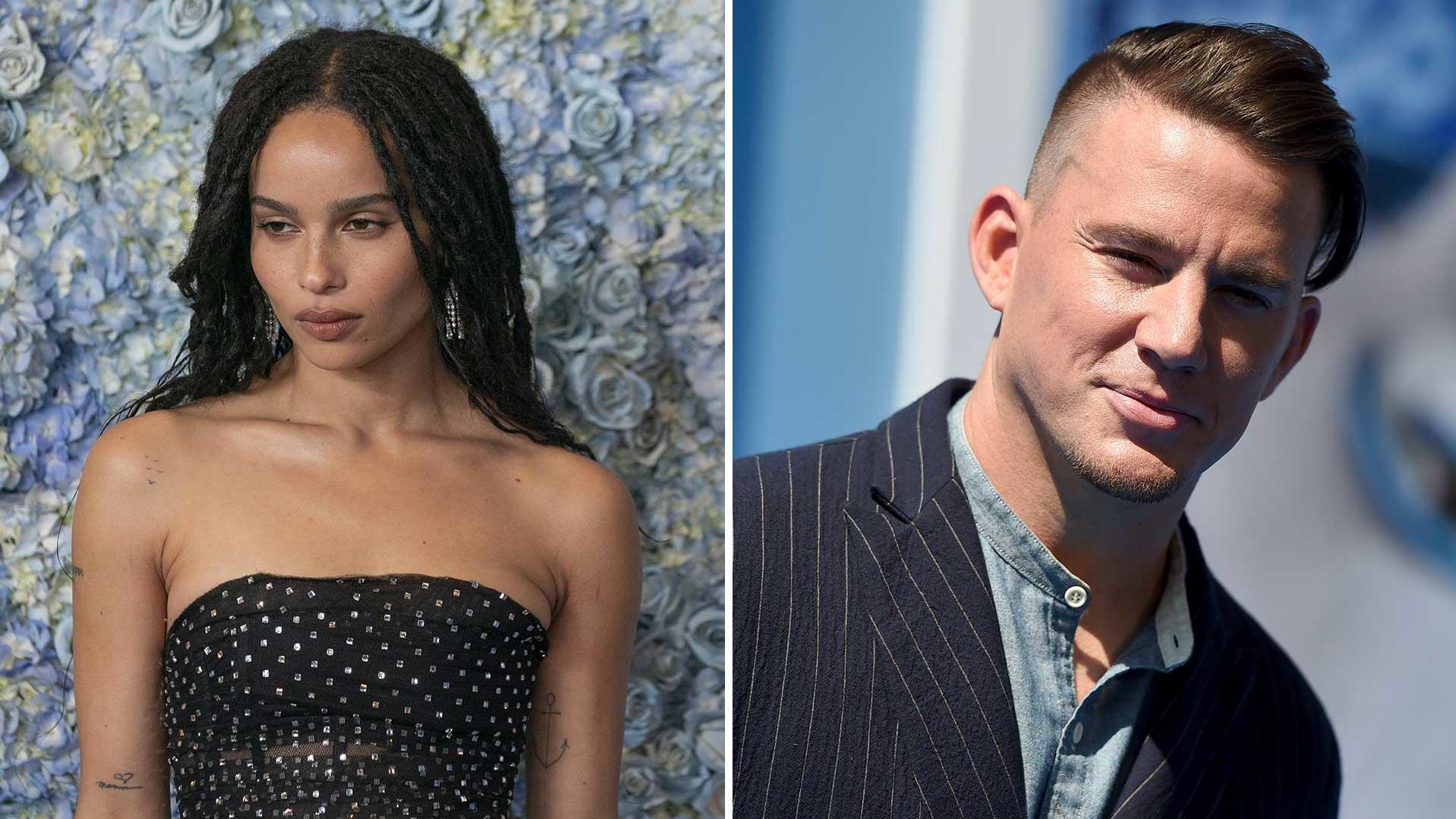 She went on to say that they got along well while working on the film. "Whether it was making me tea, pouring me a drink, whipping someone into shape, or whatever—Tatum was my protector, and it was truly wonderful and sweet," she said. "I think it's a good test if you can accomplish something like that together." And we came back stronger."
Details on Channing Tatum
Previously, the actor fell in love with his Step Up co-star Jenna Dewan while filming the 2006 film. The couple married in 2009 and welcomed daughter Everly in 2013. Fans were surprised to learn the couple was splitting up five years later, with the former couple finalizing their divorce in 2019.
Channing Tatum expresses his past marriage. 
"We fell deeply in love many years and have shared a magical journey." "Nothing has changed in terms of how much we love each other, but love is a beautiful journey that is taking us down different paths for the time being," the actors said in a statement to the media. "Our decision is based on two best friends realizing it's time to take some space and be helpful to each other to live the most joyful, fulfilled lives possible." We are still a family and always will be Everly's loving, dedicated parents."
While Tatum dated Jessie J on and off from October 2018 to April 2020, Dewan began dating Steve Kazee and welcomed their son Calum in 2020.
Read Also: Mat Ishbia Wife Emily Ishbia: Details about UWM CEO