'America's little brother' Adam Rich, has passed away at 54
Adam Rich dies tragically at age 54. Star of "Eight Is Enough" Betty Buckley lamented Adam Rich.
Adam Rich, a former child actor best remembered for his part in the popular television show "Eight Is Enough," passed away on January 7 at 54 in his Los Angeles home. The LA Coroner's office reports that although the cause of his death is being looked into, it is not seen as suspicious.
Betty Buckley and Willie Aames lament the loss of their old friend and co-star.
Aames and Buckley paid tribute to their pal on social media after learning that former "Eight Is Enough" actor Adam Rich had passed away on Sunday.
Aames posted on Facebook, "This morning Winnie woke me with the devastating news of Adam Rich's passing." "I'm crushed. More than just a colleague, Adam was. He was really the only younger brother I had. a buddy for life."
He accompanied his kind comments with a selection of images of Rich as he was throughout the programme, concluding with an image that shows the two of them along with Grant Goodeve and Dick Van Patten. He stated that "these previous few years Adam had hopes of reviving his profession" in the caption.
'EIGHT IS ENOUGH' STAR ADAM RICH DIES AT 54
He was one of those young actors who will live on in the memory of our time. Many parents have informed me they called their first child "Nicolas" after his character in "Eight Is Enough," said Aames. "The brotherhood of kids who grew up watching family television during its heyday has lost another of our own," they said.
Facebook post of Willie Aames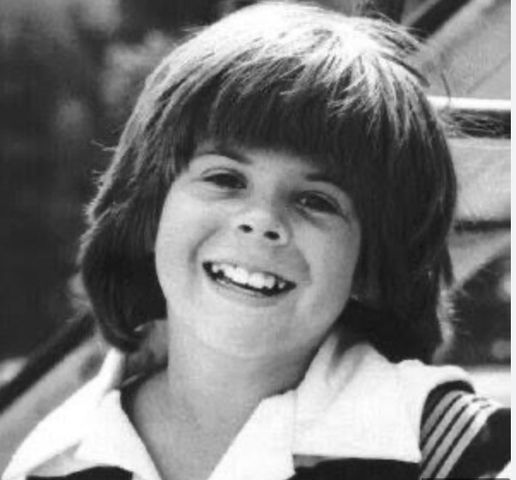 This morning Winnie woke me with the heartbreaking news of Adam Rich's passing. I'm gutted. Adam was more than a colleague. He was very much my only little brother. A lifelong friend. These last few years, Adam had dreams of renewing his career. He was one of those kid actors that our generation will always remember. I can't tell you how many parents have told me they named their first child "Nicolas" after his "Eight Is Enough" character. The diminishing fraternity of kids that grew up in the golden years of family television has lost another of our own. I will miss him deeply. Rest "A.R." – You were the cutest T.V. kid.
In a family of eight children, Aames portrayed Thomas "Tommy" Bradford Jr., the second-youngest son, while Rich portrayed Nicholas Bradford, the youngest child. Between 1977 and 1981, the programme aired on ABC for five seasons.
Buckley, the actor's co-star, also paid homage to the actor.
Buckley, the actor's co-star, also paid homage to him. "These are some of my favourite images with him," she wrote in the caption of a series of photos she shared on Instagram showing the two acting out various scenes.
For the four seasons I had the privilege of working with him on "Eight Is Enough," Adam Rich was a bright spot and my young friend. She said I adored him and enjoyed collaborating with him in our on-screen scenes. He was so endearing, witty, young, and genuine. He made everyone on the show, as well as the viewers, very happy.
She said, "All these years, Adam and I have stayed friends. I have always valued his affection and support greatly. The news of his passing that I learned this morning astounded me. I'm sending my condolences and my love to his family and friends. Adam has devoted himself in recent years to serving as an example for people who are struggling with emotional and mental disease. He will be sorely missed."
Read Also: Who is Shemar Moore Girlfriend, Jesiree Dizon? Learn more about the pregnant model who is expecting the couple's first child!