Love Island actress admits she dated the I'm A Celeb runner-up.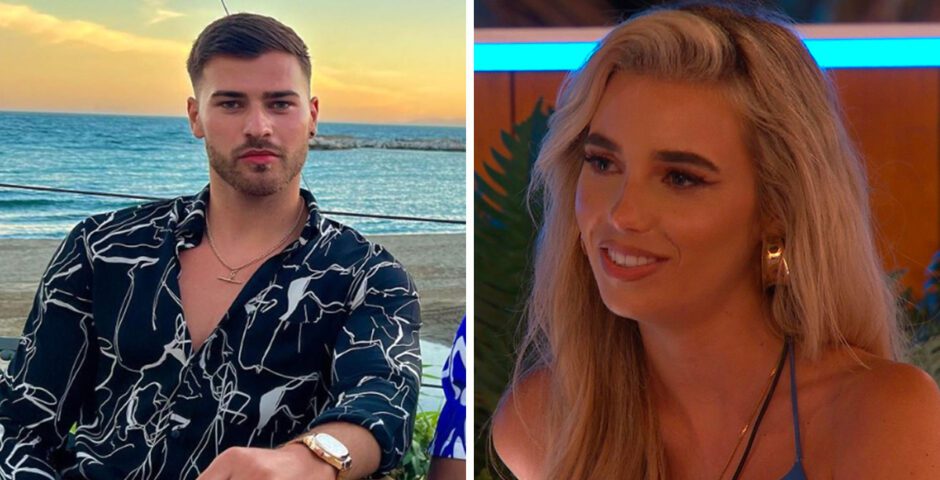 In Monday's episode of the popular ITV dating programme, Love Island star Lana disclosed that she had a well-known ex-boyfriend. The 25-year-old Luton lass accidentally revealed that her most recent boyfriend was an actor during a heated game of Never Have I Ever. Lana admitted that she skipped seeing her ex, Hollyoaks actor Owen Warner, compete on I'm A Celebrity last year before entering the villa. When her ex, Hollyoaks actor Owen Warner, was competing on "I'm A Celebrity" last year, Lana admitted she didn't watch. On Monday's episode of the programme, Ron, who is presently dating Lana, questioned her about her famous ex and said, "The actor, who was that?"
😱FIRST LOOK😱

A round of Never Have I Ever kickstarts BIG Zara and Olivia drama, as they clash over their Tom triangle! #LoveIsland pic.twitter.com/o9Ml0IL6vj

— Love Island (@LoveIsland) January 23, 2023
Lana says her ex, Ron, is "competing" with I'm A Celeb star Owen Warner.
It's my ex-boyfriend, Lana retorted. His name is Owen Warner. In essence, Ron chuckled, "I'm up against an actor who recently finished in second place in a major competition, and I work in finance. Yeah, sick. This is fantastic. Ron remarked, "That was a shock; I don't really know what to think about" in the Beach Hut.
Who is Owen on 'I'm a celebrity'?
After Lana mentioned Owen, who came in second to Jill Scott on I'm A Celebrity last year, someone posted a picture of the two of them on Twitter. This immediately sparked a lot of discussion among fans, and others were ready to offer their ideas on social media.
Who is Lana's ex, Owen Warner?
Big episode tonight on @Hollyoaks 📺 I've been flat out filming since the jungle, but tonight I'm back with the fam for this emotional storyline with @niamhblackshaw so so proud of her for this one, talented lil sis ❤️ pic.twitter.com/bKlqQ6Y16x

— Owen Warner (@_OwenWarner) January 23, 2023
English actor Owen Warner, 23, is best known for his role as Romeo Nightingale in the Channel 4 soap opera Hollyoaks. On the most recent season of the popular ITV reality programme, I'm A Celebrity, the young man from Leceister made an appearance.
Football player Jill Scott, who won the title of Queen of The Jungle, beat out Warner for the title. Additionally, he had appearances in the short movies 20th Century Tribe and Beverley.
Following his return to Hollyoaks filming after the I'm A Celeb camp, Warner shared that he has a "huge episode" on Monday night with an "emotional plot."
Who is Owen Warner, Lana Jenkins' ex-boyfriend?
Owen Warner has been "unmasked" as Love Island star Lana Jenkins' well-known ex-boyfriend, leaving her on-screen flame Ron Hall in shock and concerned about how he'll "compete" with the I'm A Celebrity star.
Two years ago, Love Island's Lana dated Owen Warner.
Owen Warner, who plays Owen Warner on Hollyoaks, and Lana split up two years ago, she previously said. After their friendship in 2020, it was her most recent romance. It's not surprising that Lana and these people hang out in the same circles because she is a cosmetic artist and has previously collaborated with soap opera stars.
Following his breakup with Stephanie Davies, a fellow Hollyoaks actor, Owen started dating Lana. They allegedly met while Lana was working on CBBC's So Awkward during the lockdown. They broke up after a few months.
Lana Explains their relationship with Owen Warner
We had a beautiful romance, Lana admitted when discussing her union with the Hollyoaks actor. We spent a lot of time together because our relationship was somewhat locked down.
"And when we split up, it was amicably, so I can't say anything negative about our romance or the time we spent together.
"I watched the (I'm A Celebrity) final, and that was it. It was wonderful that he made it to the final, so I thought I'd watch it in support.
But I didn't bother because I simply found it odd to see your ex on television for an hour every night. But when he emerged and said, 'Well done,' I did give him a message. It's incredible that you were the runner-up. So it was pleasant.
Read Also: Who is Roy Dupuis's Wife? All about Canadian actor