Lady Blackbird is Spreading Her Wings High On The Sky
The LA-based singer startled the jazz world with her raw vocal force on her debut album in 2021 after years of working as a studio vocalist. She discusses fate, freedom, and the surprise of achievement here.
Sometimes a name has all the information you require. Lady Blackbird, an LA-based soul singer, takes her stage name from the jazz era greats Nina Simone and Billie Holiday, to whom she has already been compared. Suppose you listen to her debut album from 2021, Black Acid Soul. In that case, the analogies become immediately apparent because, at moments, her emotional growl-like voice can leave listeners stunned.
Lady Blackbird has made restitution to the music industry. She toiled the session circuit for years as a session singer, presenting everything from alt-pop to Christian rock. Marley Munroe was born in Farmington, New Mexico, to an evangelical Christian family. Her major break came after she started working with friend Chris Seefried, a Grammy-nominated producer, recording her voice a cappella and allowing her backing band to create the music around her. Her rendition of the song "Blackbird" by Nina Simone was the first outcome. Although it had been recorded a year earlier, George Floyd's murder had just occurred when it was released in 2020, giving the song about Black women a sombre modern backdrop.
What purpose does music serve in your life?
In the truest sense, this is my life; I firmly think this is what I was meant to do. I can't think of a single memory that doesn't contain singing. I'm happiest when I'm performing on stage because it allows me to be at my most carefree and authentic self. I'm not great at anything else.   I've held a variety of professions over the years; It does not just work for me. Instead, this one is my true love.
Why did you pick on Lady Blackbird as your name?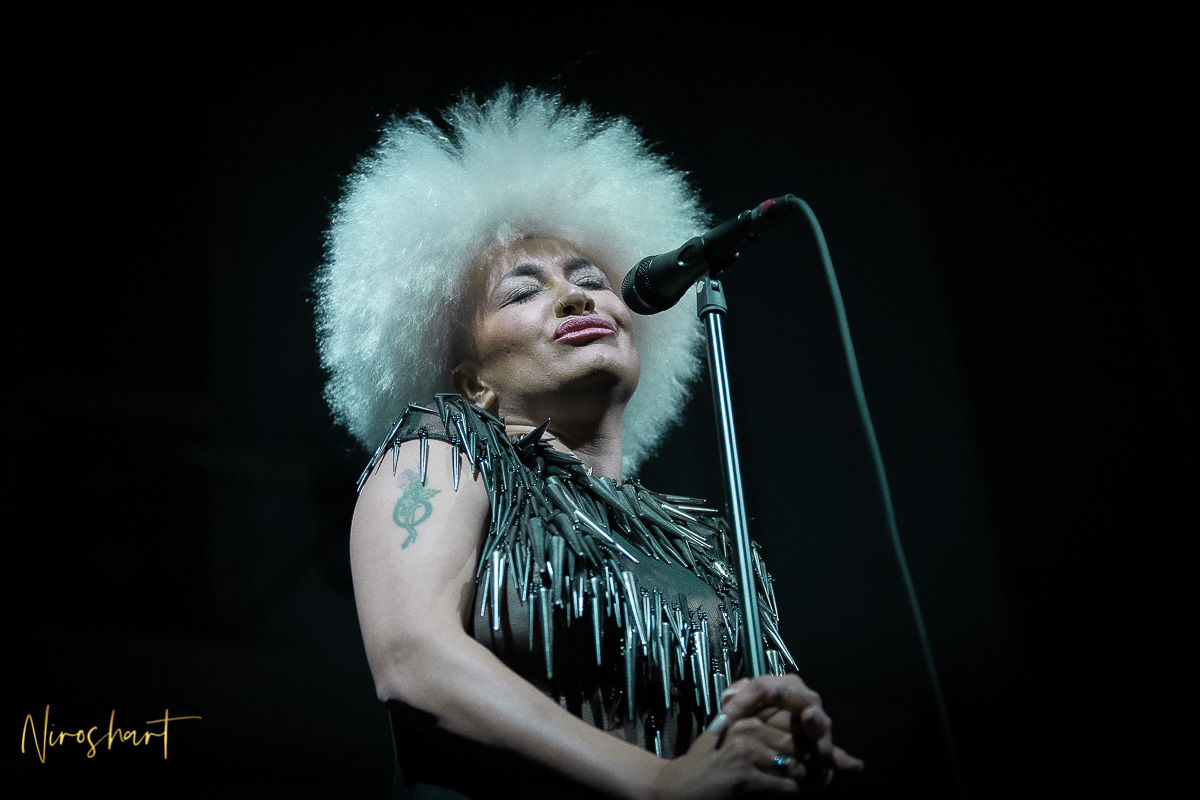 Image source: Jazz Radar
Not going by a new name was not in the original idea. Someone just stated it as we were listening to Blackbird in the studio, which was the basis for Nina's song (recorded in 1966). It simply took place. Hey, Lady Blackbird, I said, and it stuck. I've been doing this for so long that I know what it's like sometimes to grab something too tightly and choke it out. With this, events were developing so effortlessly.
Black Acid Soul: Is it a genre?
What would you say about it? Chris Seefried created that phrase. We had just recently begun writing, and because we were working in various genres and styles, we were very dispersed. He added the hashtag "#BlackAcidSoul" to our posts. Hence, it began as a unique subgenre for us. And we said, "Hey!" while we searched for album names. We believed it to be the coolest thing ever.
It took a lot of effort to get here. How do you feel to have such a successful career now?
In the best manner, it continues to be pretty startling. I've been doing this for so long: attempting to meet with record labels; having an album finished but never released; playing cover shows in hotels to pay the rent; praying for a few people to show up; and being content if five of my closest friends show up to support me. When we started performing these shows on the road, there were 300 people, then 500, then 1,200, and I remember thinking, "Oh my God." It's an incredible sensation. It astounds me.
Black Lives Matter's debut and Blackbird's publication marked a significant turning point. At a time when emotions were so intense, did all the attention on the single create any pressure?
I won't claim that I experienced pressure. After finishing the CD and starting to tour the city, COVID occurred. What should we do? we wondered as we held onto it. It was entirely unplanned for [Blackbird] to be launched at that time. It was just satisfying for me to publish the product we had worked so hard to create and pick the perfect songs I could get lost in. Even so, it was so good to accomplish it at last.
For me, it was simply being able to publish the product we had worked so hard to create and picking the perfect songs that I could get into. Despite everything, I was so pleased to accomplish that finally. It was incredibly essential to me to release that record, and I appreciate everyone who listened to it and supported it during that difficult period.
Read Also: Actress Stella Stevens from The Poseidon Adventure and The Nutty Professor passes away at age 84.