This is the article that consists of some particular manga comics that are categorized as the creepiest and most disturbing ones. The list is not that long, but I have chosen only those I thought would be the best fit for the category. Is, we will begin with Aku no Hana:-
Aku no Hana:
Aku no Hana is a creepy manga, as the soy involves a young person named Kasuga Takao who enjoys reading books. He wants the French author Baudelaire's Les Fleurs du Mal, or flowers of evil. Now he is a teenager studying in high school, so he has developed an enormous crush on a girl who learns with him in school, and her name is Saeki Nanako. She is gorgeous, and she becomes Takao's Muse; he admires her so much that he can't keep his focus on any other thing when he is around. He has never spoken to the girl he has a crush on, and he always admires her beauty from afar. One fine day he forgets his notebook at school, and the moment he realizes that he has left his notebook in the class, he returns to take it back and finds Saeki's Gym clothes lying there. Being impulsive and obsessing about the girl, he steals them, and later on, one of his classmates notices that the gym clothes go missing and there must be some pervert who stole them. 
Doubt:
Doubt is a manga comic with genres like mystery, Shounen, and Psychological, and this comes in the creepiest manga ever because of the story. The story includes a game called Rabbit Doubt, which is exceptionally built and has found its way to the Japanese Shores. The premise of this game is that the players who are playing this game are all rabbits, and there is one chosen player who will be the wolf, and the wolf will make himself comfortable among the rabbits and fool them for some time. In every round, the wolf kills a rabbit, and all the remaining rabbits need to find out who the wolf is among them. So there are some official game players, and they come to meet Yuu, Haruka, Hajime, and Eiji. Now one of them is a wolf, and the rest are rabbits. Now they need to figure it out to save their lives. 
 Scumbag Loser:
The story revolves around a 16-year-old Murai Masahiko with a strange Affinity for scents and smells. This thing gets weird when we find out that she enjoys the scent of Scumbags in particular because scumbags are the most ridiculous and unhygienic thing ever. But here, the Scumbags are referred to as the pathetic people in the class. One fine day one such person who can be categorized as a scumbag brags about his style and now has a cute girlfriend. Now that his social status is increased and he feels like a popular entity in the school, someone tells him about the theory of Murai, and he finds himself as one of the scumbags, so he freaks out. He lies about his girlfriend to his best friend and his best friend. He says that a girl named Mizusawa Haruka is his girlfriend, but Mizusawa Haruka died five years prior. The story gets a bit more confusing. 
Jisatsu Circle (Suicide Circle):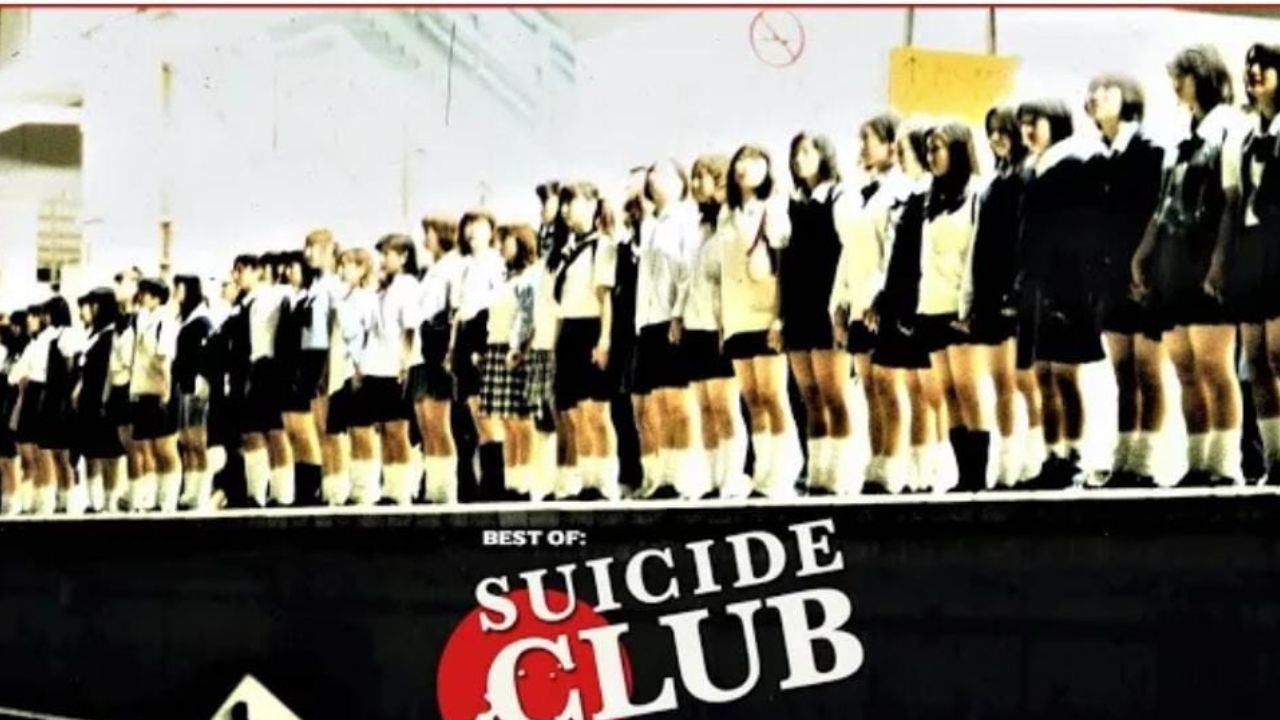 As the name suggests, this manga includes some of the most severe aspects of life. So the story starts with 54 girls getting together, and they all decide to hold hands and commit suicide for some reason. They all think of jumping in front of the moving train. But fortunately, a girl named Kouta Saya survives, and then she comes up with a new Suicide club and now has new girls as a member. She also has a best friend names Kyouko, and he is always worried about Saya's future. She always asks about the club and keeps an eye on her constantly. She already knew about the suicide of 53 girls, and she also knew that Saya was into something with this new group. This manga is nothing but a creepy and disturbing comic which I think everyone should read at their own risk.