'I'm Just Having Fun,' says Shania Twain as she flaunts her blonde hair transformation.
We ponder whether Shania Twain, 57, sings while pacing around her home. "Man! I feel like a blonde."
The country singer, who was born in Canada, astonished everyone by revealing a brand-new platinum blonde haircut at a recent Republic Records event in Los Angeles. We almost didn't recognize the "You're Still the One" singer with this new appearance.
Twain's new hairstyle was matched by an equally colorful suit. She strolled the red carpet in silver shoes and a bright orange satin jumpsuit. The singer-songwriter also had a black leather trench coat placed over the "fit" when she arrived.
On The Late Late Show with James Corden that same day, Twain made a brief appearance and said, "I really love it. I'm just enjoying myself.
The "That Don't Impress Me Much" singer admitted to James Corden That "I absolutely love it" was the reason she chose the platinum shade.
Fans are incredibly impressed with Shania Twain's new platinum blonde look!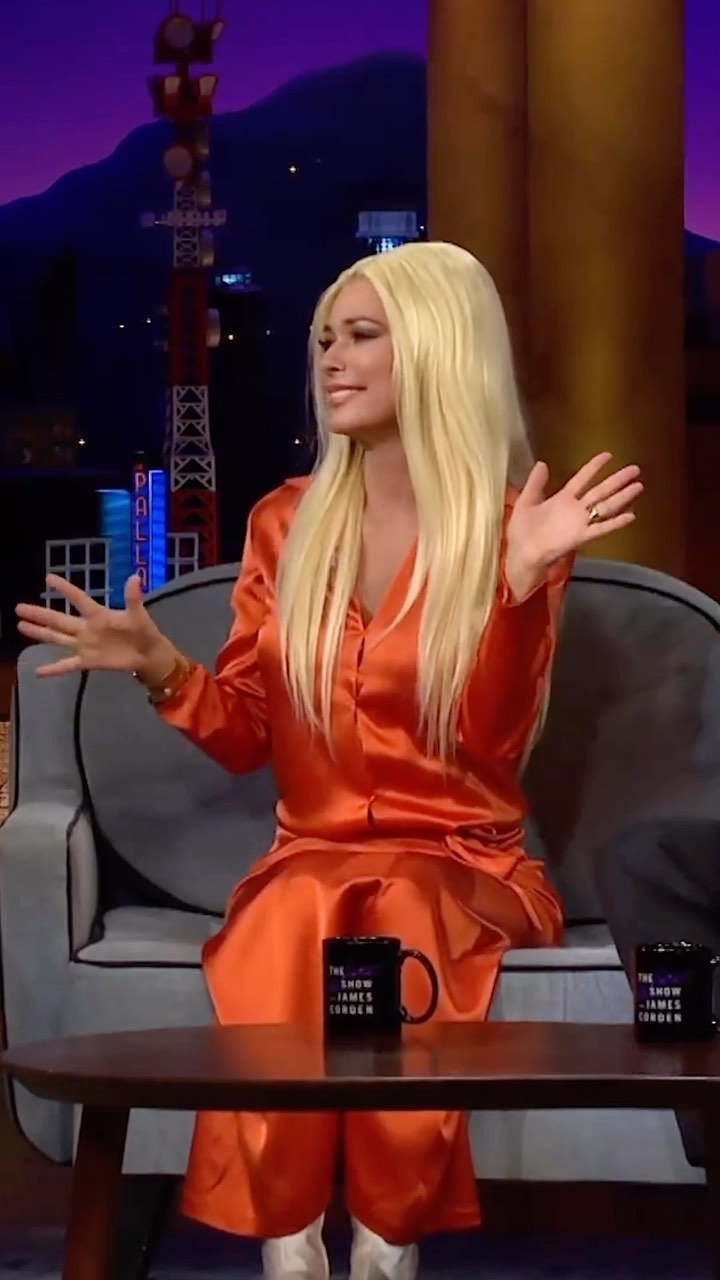 The 57-year-old singer of "Man! I Feel Like a Woman!" debuted her new hairstyle Thursday night at a record company gala honoring the 65th Grammy Awards.
The Queen of Country Pop's new hairstyle coincides with the release of her sixth studio album, Queen of Me.
Twain experimented with a variety of hair colors while promoting the album.
Twain posed on the red carpet for the Republic Records event while wearing an orange silk jumpsuit and a long black trench coat. Her hair was straightened and icy pale, a significant change from her usual curly brown hair.
In a montage of images from the party that Twain posted to Instagram on Friday, followers got a closer look at her new style. She may be seen laughing with rapper Yung Gravy and smiling in a picture booth with Kim Petras, who was wearing a similar platinum haircut. Along with Stephen Sanchez and Coi Leray, she also posed for photos.
She captioned the picture, "I had such a fantastic night with my @republicrecords family – I haven't laughed that much in months."
Twain responded, "I absolutely adore it," when asked about the hair change at a Thursday taping of The Late Late Show with James Corden.
Shania Twain flaunts her Blonde Hair Transformation: ' I'm Just Having Fun.'
She said, "I'm just having fun," as she jokingly smacked host James Corden with her hair.
Her new style coincides with the marketing for her new album Queen of Me, which was released on Friday, and her upcoming global tour, which will begin later this year.
She told Corden, "This is my celebratory album. "I am embracing joy and pleasure and empowering you to take charge of your own spirit and attitude."
The singer sported a hot pink hairdo prior to unveiling her blonde hair. Twain appeared at the 2022 People's Choice Awards in December sporting layered bubblegum-colored hair. Later, she continued to wear the Barbie-like color when she visited the TODAY show at the beginning of January.
Along with celebrities like Cardi B and Olivia Rodrigo, she will give an award at the Grammys on Sunday, which Trevor Noah will host.
She discussed experiencing a brief "renaissance period" in her career in a December interview with PEOPLE.
It's satisfying, added Twain, "to be experiencing it as a relevant artist still." "I have more self-assurance now. I feel liberated in that I have nothing left to prove."
Twain has previously changed his hair color to blonde. The singer of "That Don't Impress Me Much" has donned blonde highlights over the years, and in 2015 she even underwent a full transformation to a light flaxen color. However, her hair has never been this totally golden.
Read Also: How Did Johnny Cloer Pass Away? North Carolina Radio Announcer Has Died