Vikings is a television series from history that is created and written by Michail Hirst for some history channels. This series is filmed in Ireland, which is why it has many beautiful views. The movie was released in Canada on March 3, 2012, and the last episode landed on December 30, 2020. This series is on Netflix, but the second half of the sixth sepals was released on Amazon Prime Video. It has gained a lot of popularity after releasing on Netflix. This is the story of warriors and Vikings who are new to the fact that there is life after seas, and there is much more to the world than them. This series was made for some history channels in Canada, and the episodes were released on Netflix; its popularity took a massive pump, and recently, on February 25, 2022, a new sequel series is titled Vikings: Valhalla. 
Who was the part of the Vikings' cast
?
The cast from the famous series Vikings is here, and before giving you the list of the members, I would like to tell you that if you ever watch the series, you will realize that every actor has given his one-hundred percent to his character and worked hard. My favorite actor of all time is Travis Fimmel, who has played the character of Ragnar Lothbrok. He is the most handsome and sexiest actor ever, and his role was challenging, but how he played the character made me fall in love with Ragnar lothbrok. The same is the case with Katheryn Winnick, who played lagertha. Now without further a, I will begin with the list of actors-: Travis Fimmel as Ragnar Lothbrok, Katheryn Winnick as Lagertha, Clive Standen as Rollo, Ragnar's brother, Jessalyn Gilsig as Siggy, Gustaf Skarsgård as Floki, Ragnar's Best friend, Gabriel Byrne as Earl Haraldson, George Blagden as Athelstan, Donal Logue as Horik of Denmark, Alyssa Sutherland as Aslaug, Linus Roache as Ecbert of Wessex, Alexander Ludwig as Bjorn Ironside, Ben Robson as Kalf, Kevin Durand as Harbard, Lothaire Bluteau as Charles of West Francia, John Kavanagh as The Seer, Peter Franzén as Harald Finehair, Jasper Pääkkönen as Halfdan the Black, Alex Høgh Andersen as Ivar the Boneless, Marco Ilsø as Hvitserk, David Lindström as Sigurd Snake-in-the-Eye, Jordan Patrick Smith as Ubbe, Moe Dunford as Aethelwulf, Jonathan Rhys Meyers as Bishop Heahmund, Danila Kozlovsky as Oleg the Prophet, Eric Johnson as Erik, Georgia Hirst as Torvi, Ragga Ragnars as Gunnhild. 
Unknown Facts about Vikings season 6: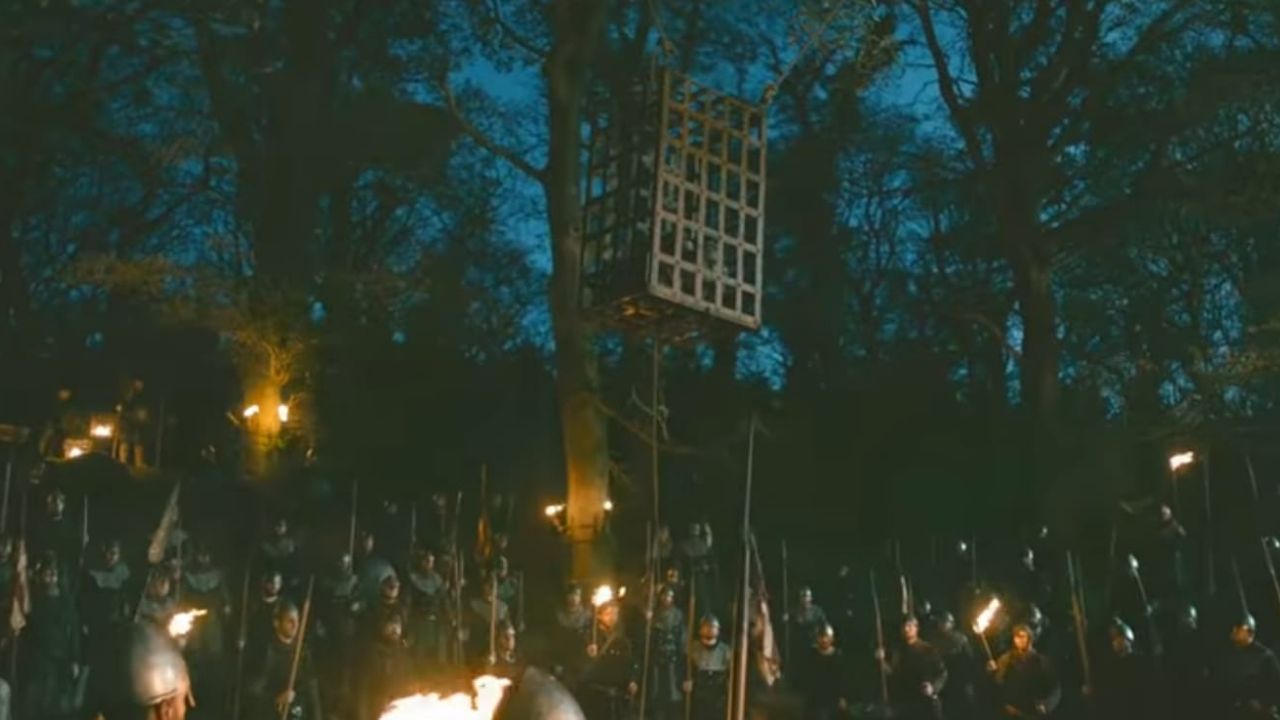 So much happens in the sixth season, and this is the most favorite season of the series. It always happens that there is one season or episode with another level of hype rather than the whole series. Viking Season 6 is the same. A Russian actor, Danila Kozlovsky, joined the series for this season as the main character named  Oleg of Novgorod. There is an episode in this season that is directed by Katheryn Winnick, who played Lagertha in the series. Now there is something about this season that is famous, and I'm not particularly eager to give spoilers, so you will have to watch the series and see what is in there to hype this season. 
Why is Vikings Ragnar so famous?
 
Ragnar Lothbrok, played by Travis Fimmel, is this series's most inspirational and dashing character. He looks sexy in overlook, and Ragnar Lothbrok is considered the main and the lead character from the start to the end of the series. He is a warrior and a Viking who finds new places for man to live. This series is a journey of Ragnar and his partners that how they get together and fight with the enemies like warriors. Ragnar is not just a great warrior but a great man who knows what to do and when to do it. He has leadership qualities and can rule all over the Kattegat. He is the most liked character in the series, and when he died, I lost interest in the series because all of a sudden, the series lost its charm, and it was complicated for me to complete the series without watching Ragnar on it.