Do Cole Tucker and Vanessa Hudgens date each other?
Vanessa Hudgens has some huge news to share!
According to TMZ, the High School Musical actress and her professional baseball player boyfriend, Cole Tucker recently got engaged. Cole reportedly proposed to her in late 2022, and they have kept the big news to themselves for more than a month, according to sources who spoke with the website.
Vanessa and Cole first connected in a virtual meditation group with Joe Jonas, another Disney alum, during the COVID lockdown. In November 2020, they were first spotted cuddling up, smiling, holding hands, and engaging in PDA while out to dinner. The following Valentine's Day, the pair made it official on Instagram!
They celebrated their first anniversary in December 2021. Therefore they might have gotten engaged on their second anniversary. Congratulations to the happy couple!
Cole Tucker and Vanessa Hudgens may have just taken a significant step together.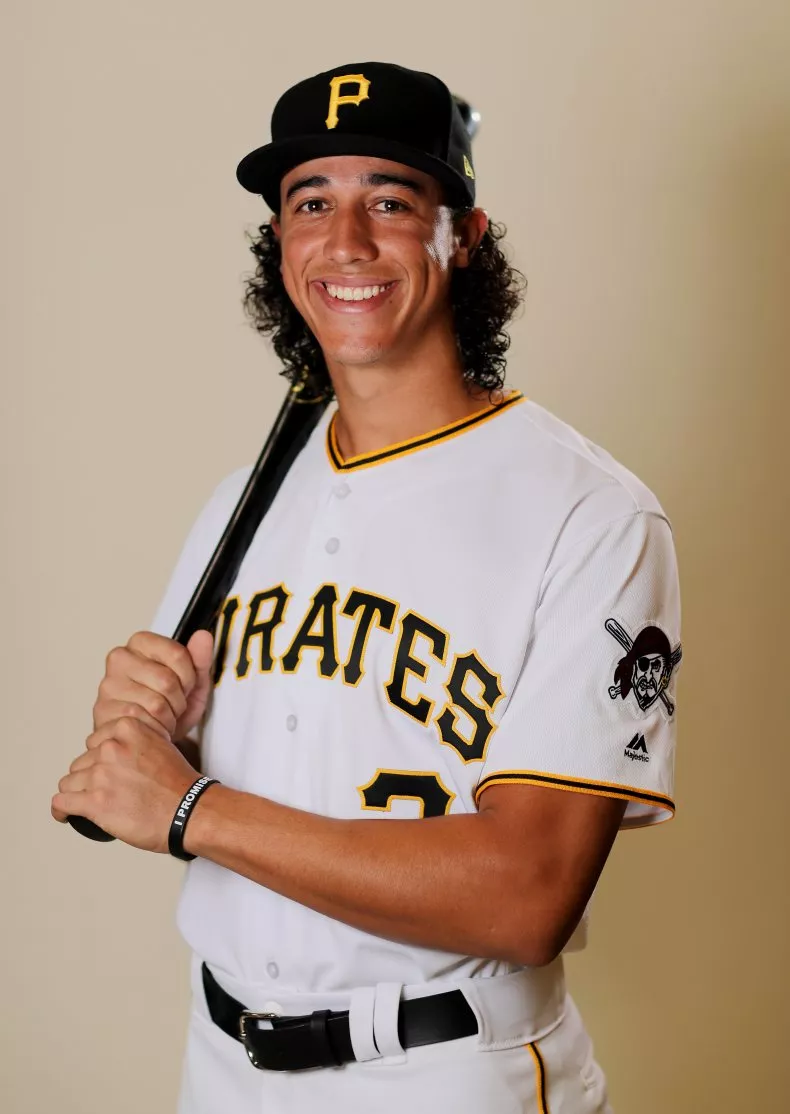 Cole Tucker, a free agent with the Colorado Rockies, and High School Musical alum Vanessa Hudgens look to be in a committed relationship since the MLB player is rumored to have recently proposed.
Late last year, possibly during the couple's recent vacation to Paris, France, arguably one of the most romantic places in the world, Tucker is said to have proposed on one knee.
The couple's plan to be married was revealed to the media by a source close to them, according to a report from TMZ.
Since the COVID-19 epidemic began in 2020, a year we'd all prefer to forget, Hudgens and Tucker have been dating. However, it appears that the duo has persevered and is in it for the long run despite all the quarantines, mask regulations, and other difficulties the pandemic posed.
Who are Vanessa Hudgens and Cole Tucker?
Hudgens is unquestionably best known for her appearances in High School Musical and its follow-ups with Zac Efron, but more lately, she has appeared in Bad Boys for Life, Polar on Netflix, and Eli Roth's Haunted House: Trick VR Treat.
On the other hand, Tucker made his Major League Baseball debut in 2019 with the Pittsburgh Pirates. He later spent time with the Arizona Diamondbacks before choosing a free agency and signing with the Colorado Rockies.
Past relationships of Hudgens
Before meeting Tucker, Hudgens dated Elvis impersonator Austin Butler. She recently mocked his accent on Instagram as the titular character, albeit the context is still hazy due to the lack of nuance social media provides.
Alongside Ed Harris and Henry Golding, Hudgens will appear in the upcoming movie adaptation of the 2008 book Downtown Owl.
Austin Butler and Vanessa Hudgens held the title of Hollywood's power couple for almost nine years. Many people thought they would remain together forever thanks to their enviable track record. But in 2020, all came to a crashing halt when the couple abruptly and devastatingly split up with little to no explanations.
Butler and Hudgens have moved on and started seeing new people, but a picture of Butler's new girlfriend, Kaia Gerber, taken ten years ago is making news right now—and not for the reason you may expect.
Who is Cole Tucker, Vanessa Hudgens' boyfriend?
Vanessa Hudgens first gained notoriety as Zac Efron's character's love interest in the classic teen film High School Musical.
Since then, columns on celebrity gossip websites have been filled with speculations regarding the actress' real-life romances, with Hudgens being linked to well-known figures like Josh Hutcherson and Elvis performer Austin Butler.
The rumor that Hudgens is dating Cole Tucker, who some readers may not be familiar with, is now spreading. What about Cole Tucker, her rumored new boyfriend, and why do many think they are dating?
Who is Cole Tucker by profession?
For the professional American baseball team the Pittsburgh Pirates, Cole Bryson Tucker, 25, plays. He joined the team as an outfielder in 2019 and made his Major League Baseball debut the following year as a shortstop. Cole played for the Gulf Coast League Pirates, Arizona Wildcats, West Virginia Power, and Bradenton Marauders before breaking out in the big leagues.
Additionally, his brother Carson was taken by the Cleveland Indians in the first round of the 2020 Major League Baseball Draft, suggesting that baseball prowess runs in the family.
Are Cole Tucker and Vanessa Hudgens romantically involved?
When Vanessa Hudgens' Netflix film Tick Tick…BOOM had its premiere on November 10 last year; the couple felt prepared to stand in front of the world's media and make their relationship red carpet official.
When Vanessa Hudgens captioned a gnomic Instagram image with: "Date night " while clutching a romantic single blush pink rose in late November, the American celebrity rumor mill went into overdrive.
A little over a month later, the in-love couple made their Instagram presence known when Hudgens posted a crude and slightly fuzzy photo of them sharing a passionate kiss.
Read Also: Is Dylan Wang In A Relationship? Who Is Dylan Wang's Girlfriend?