Naomi Osaka announces she is pregnant.
Days after pulling out of the Australian Open, Naomi Osaka confirmed she was expecting. On her social media pages on Wednesday, the tennis player posted a "life update" and a picture of a screen with an ultrasound of her unborn child. This brief time away from the sport, she added, "has actually given me a new passion and admiration for the sport I've committed my life to." "I am aware of how brief life is, and I try not to take any of it for granted.
Every day is a blessing and an experience. I know I have many things to look at in the future, but one thing I'm excited for is when my child recognizes me as his or her mother when they see one of my matches." I don't believe there is a completely right course to follow in life, but I've always believed that if you go forward with positive motives, you'll eventually find your way, she continued.
Osaka's absence from the Australian Open was announced over the weekend, but no explanation was given. Osaka, who has twice won the championship there, said she'd be back the following year. I want to see you guys at the beginning of the new year because I'll be in Australia in 2024. After all, 2023 will be a year full of teachings for me, she remarked on Wednesday.
Osaka expresses her feelings on her social media handles :
Can't wait to get back on the court but here's a little life update for 2023. pic.twitter.com/GYXRnutU3I

— NaomiOsaka大坂なおみ (@naomiosaka) January 11, 2023
She stated in a statement, "The previous few years have been fascinating, to put it mildly, but I find that it's the most difficult moments in life that may be the most enjoyable. "These several months away from the game have actually made me love and appreciate it more than ever before. I am aware of how brief life is, and I try not to take any of it for granted. Every day is a blessing and an experience. I know I have a lot to look forward to in the future, but one thing I'm excited about is when my child recognizes me from one of my matches and tells someone, "That's my mom."
According to People, Osaka has been dating Grammy-nominated rapper Cordae since the beginning of this year. The 25-year-old tennis pro has already claimed four Grand Slam championships in her brief career and once held the No. 1 spot. Osaka, who is ranked No. 47 at the moment, hasn't competed since withdrawing from the Tokyo Open in September.
Boyfriend of Naomi Osaka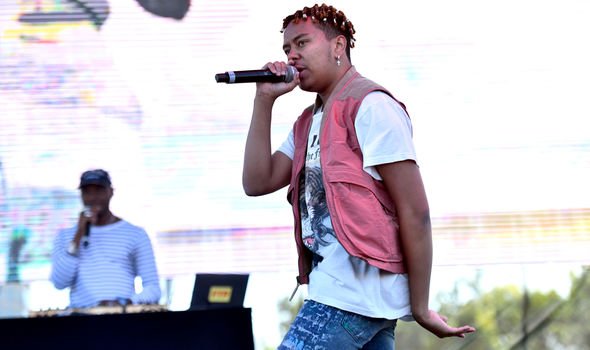 Rapper and songwriter Cordae is the boyfriend of Naomi Osaka. He is a native of Maryland. Cordae was born in Raleigh, North Carolina, on August 26, 1997; therefore, he is a Virgo, and his full name is Cordae Amari Dunston.
He is currently 25 years old. He was raised in Maryland's Suitland. He was a part of the 2018 viral hip-hop group YBN, according to Interview. All of them (meeting online.) Before leaving Towson University in 2018 to focus solely on music, Cordae studied there from 2015 to 2018.
The Lost Boy (2019) and From a Bird's Eye View are the two albums he has since independently released (2022). In September 2021, following their attendance at the Met Gala in New York City, he and Naomi Osaka visited the campus of the Maryland college, garnering media attention.
Who are the parents of Naomi Osaka?
Naomi is Tamaki Osaka and Leonard François's youngest child. When Tamaki was a senior in high school, and Francois was a college student, they first met in Hokkaido, Japan. They allegedly dated covertly for years, and Tamaki's family cut off communication with her after learning about their connection, according to Marie Claire.
When the family lived in Japan, their two girls were given their mother's family name for practicality's sake. When Naomi was three years old, the couple relocated to Long Island to live with Francois' family. Naomi and her sister Mari are both accomplished tennis players, thanks to their father. He had never played tennis before, but he was determined to teach them.
Read Also: Goh Liu Ying Scandal: All about Olympic Badminton Player