Kanye 

West 

disappears 

and 

avoids 

being 

served 

with 

a 

lawsuit.
The disgraced rapper is evading service of process from his former business associate.
It's been reported that Kanye West has vanished, although it seems to be of his own volition.
According to court records acquired by The U.S. Sun, Thomas St. John, West's former business partner, has been attempting to provide the disgraced Adidas partner with a lawsuit for $4.5 million in outstanding fees for an 18-month contract with West and his brand, Yeezy. Still, St. John hasn't been able to find him.
The article claims that St. John cannot locate an address to submit the lawsuit to—three postal attempts have produced no results—and that West does not have a lawyer to take the documents in its place. Therefore, he has asked for a delay in serving the papers before the case management conference, which is currently set for April 2023.
According to Distractify, St. John claimed Kanye was missing to get the extension. Yesterday, December 28, speculation about the rapper's whereabouts surfaced thanks to a trending tweet that seemed to be drawn on the same court documents. Numerous tweets claim West was seen at a church on Tuesday, December 27.
His Instagram has been stripped of only one photo posted about three months ago, and his Twitter account is still suspended. Still, Kim Kardashian only recently appeared in an interview about the challenges of co-parenting without mentioning the man's disappearance.
Kanye West's attorneys have withdrawn after learning about his anti-Semitic outbursts, but they cannot reach him to make their withdrawal official.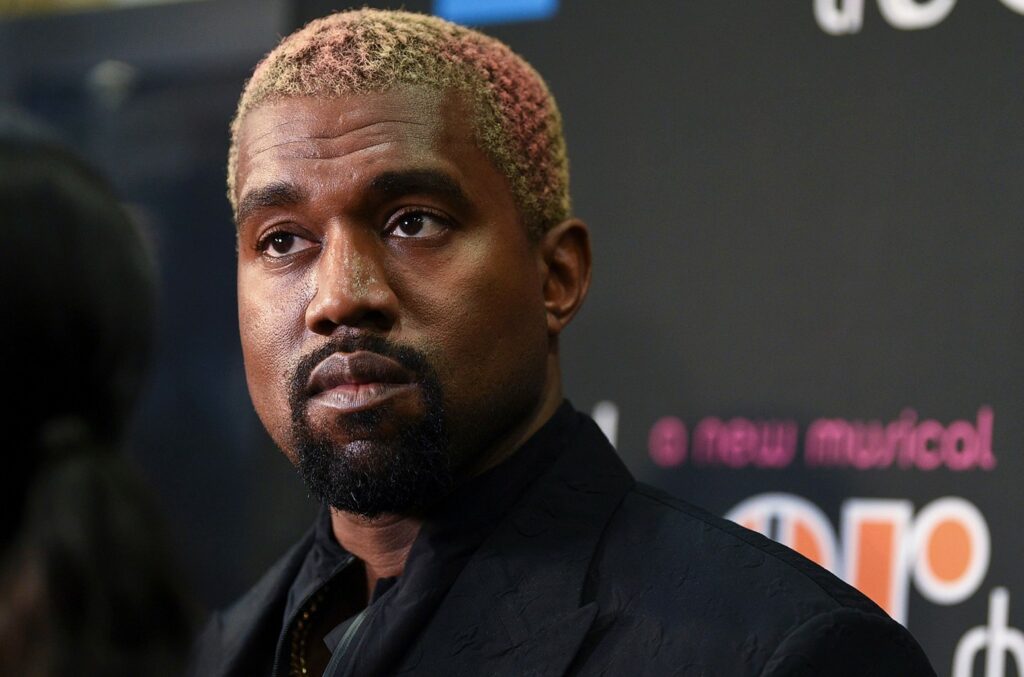 According to a court document, "we have endeavored to contact him via mail" at "three different addresses," noting that "we have had problems confirming the best available address of Kanye West." One address received a package that was purportedly sent back to the sender.
Because they "could not identify his current residential address," St. John's team has "not yet attempted to serve him personally," according to the petition.
He has reportedly been leading a "nomadic life for months, moving here and there and without really having a permanent base," despite being photographed in Los Angeles this month, according to TMZ. St. John filed the case against Ye when the rapper was under heavy criticism for his antisemitic remarks. In the lawsuit, St. John also claimed that Ye screamed at him and got "heated and confrontational" during a meeting in January 2022.
The lawsuit also claims that St. John has been unable to get in touch with Ye's lawyers since it appears that Ye is not now represented by counsel, according to The Sun. According to reports from October, Ye was collaborating with Camille Vasquez, the attorney who defended Johnny Depp in his legal dispute with Amber Heard.
Days later, Ye reportedly declined to repudiate his antisemitic comments, and their professional partnership ended.
Instead, it appears that West is simply adept at avoiding the lawsuit to avoid paying St. John what he is purportedly entitled to.
West's Billionaire Status Was Lost
Forbes updated West's net worth at the end of October 2022. His net worth was listed at $400 million, and he was taken from the billionaires' list. According to Forbes, his new net wealth of $400 million comprises real estate, cash, his singing career, and a 5% ownership in Kim Kardashian's shapewear company Skims.
West had amassed wealth through his award-winning music & forays into the fashion industry, particularly the Yeezy line. However, some clothing businesses have left West and Yeezy after several scandals.
Adidas terminated relations with West on October 25 after he aired antisemitism rants on social media and donned a White Lives Matter T-shirt during Paris Fashion Week, reportedly accounting for $1.5 billion of West's reported net worth.
Balenciaga, Gap, CAA, JP Morgan, Peloton, & Foot Locker are a few other corporations that cut relations with West.
Kim Kardashian Talked About Co-Parenting
Almost two years later, Kardashian filed for divorce in November 2022, and she and West signed a divorce agreement.
Following eight years of marriage, Kardashian filed on February 19, 2021, citing "irreconcilable issues." Following the official separation of Kardashian and West in March this year, she eliminated the "West" from her last name.
North, 9, Saint, 6, Chicago, 4, and Psalm, 3, all enjoy shared custody of their parents as part of their divorce agreement between West and Kardashian. Kardashian will be the primary carer for the kids, and West will provide her with $200,000 in child support each month.
Read Also: Missing man, George Musser found dead after search in Stillwater