Hungama 2 is a film of Indian origin in hindi language. The film is directed by Priyadarshan and is produced by Ratan Jain, Ganesh Jain, Chetan Jain and Armaan Ventures. The film comes under the genre of comedy and romance. It was released in the year 2021. It is the sequel of earlier made film Hungama which was directed by Priyadarshan in the year 2003. Its storyline is similar to that of a Malayali film named 'Minnaram'. The movie features a lot of famous stars like Paresh Rawal, Shilpa Shetty, Praniti Subhashand others. This is the first bollywood film which Shilpa did after a break of fourteen years. Dialougues of the film are written by Anukalp Goswami and Manisha Korde. The film was released on July 23, 2021.
All About Hungama 2 Film Plot:
Hungama 2 is a film which is full of humour and comedy. The story starts with a scene of the house of a retired jailor who lives along with his two sons and four grandchildren. The names of his two sons are Akash and Arman respectively. Arman is the elder one. One day Akash's college girlfriend comes with a child and claims that the child belongs to Akash. He refuses all the allegations and is trying to hide the truth from his father and wife. He is married to Jailor Govind friend's daughter. They performs a DNA test in which Akash is proven to be the Father of the child.
Insight Of Hungama 2 Film Cast:
Hungama 2 stars various famous personalities like Paresh Rawal, who is in the role of Radhe Shyam Tiwari. Shilpa Shetty is portraying the role of Anjali 'Anju' Tiwari. Meezan Jafri is seen in the character of Aakash 'Anju' Tiwari. Pranitha  Subhash as Vanni Kapoor. Rajpal Yadav is portraying the role of Popat Jamal / Raja Dhatingarh Dhingra. Tiku Talsania is in the role of Cook Ojasram nandan. Ashutosh Rana as Colonel Govind Kapoor aka Junglee Bail, Govind's Father. Manoj Joshi is in the role of Manasvit G.Bajaj, Govind's Partner. Johnny Lever as Tutor Gagan Chandra D' costa (cameo appearance). Akshaye Khanna is playing the character of Premnath Pannu (cameo appearance). Siddhant Ghegadmal portraying Jayesh. Raman Trikha as Aman Kapoor.
Know About Hungama 2 Film Production And Music: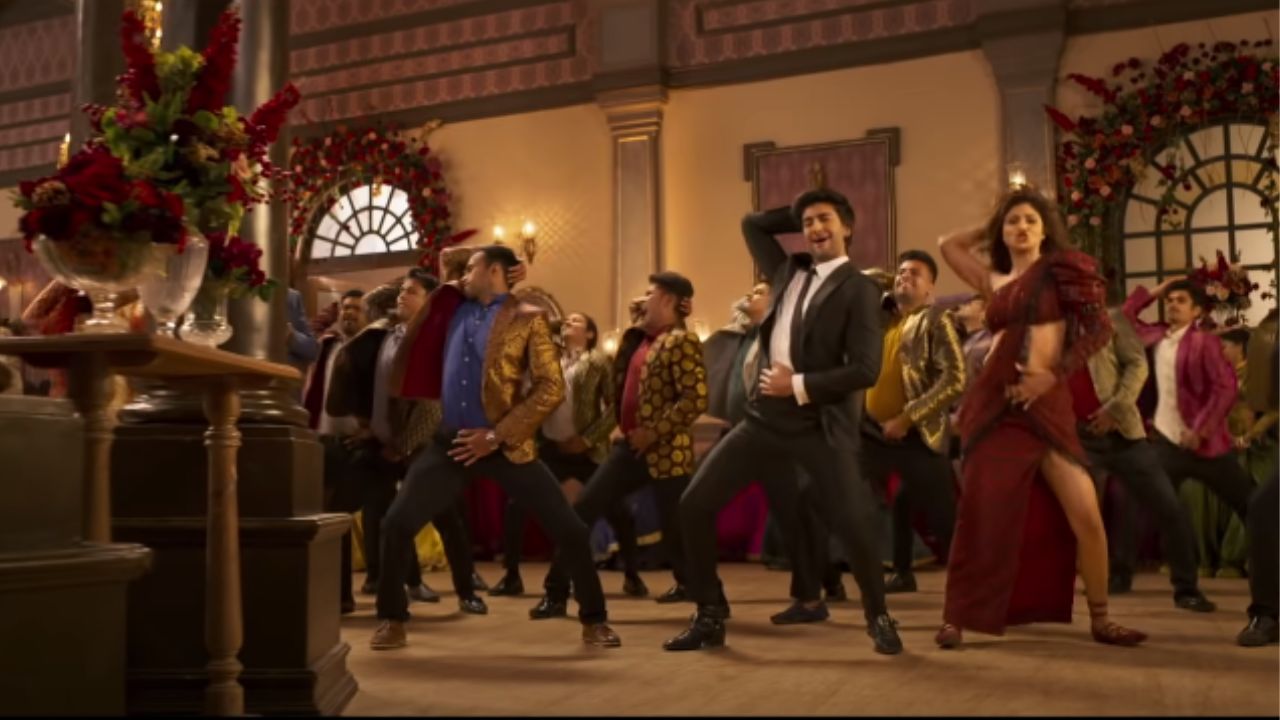 The film is directed by Priyadarshan who is making a comeback in bollywood after eight years since the release of his film Rangrezz in the year (2013). According to him the film is not a sequel of his his previous Hungama film, when asked the reason of naming it so, he stated that he wanted the name of the film to depict masti and joyful mood. Shilpa shetty is also making a comeback nearly after her 14 years of break after her film Apne. The filming of the movie was started on 8 January 2020. It was released on 14 August 2020.
The film comes with great music and spectacular beats. The most famous song for the film was "Chura ke dil mera", which was sung by Benny Dayal and Nakash Aziz. Other songs include, 'Chinta na kar', sung by Naksh aziz and Neeti Mohan, 'Hungama ho gaya', sung by Mika Singh and Anmol Malik, 'Pehli baar', sung by Benny dayal, 'Aao chalen hum', sung by Antara Mitra and Nakash Aziz.
What Is In Hungama 2 Film Ending?
The end of the movie is full of climaxes , tiwari gets to know about the affair between Aakash and Anjali, when he brings this fact among them they just shrug it off thinking that he is talking about Vani. Due to all this chaos Tiwari tries to kill Aakash out of anger, and he starts to plan strategies to kill him. Vani tells the truth about the girl named 'Gehna' that she is not the daughter of Aakash and her, but of her deceased sister and Aman's daughter. She later decides to leave the house as she came to know that Aakash is intending to marry her. Later the director is heard saying cut and everyone comes to know that the marriage is part of the movie, and afterwards Vani and Aakash marries each other.