Since BTS posted their concept photos for "Butter," the ARMYs have noticed similarities between the members and other iconic characters. The new colorful hairstyles rocked by boys might also remind you of some of your favorite anime characters.
Here are some cartoons that ARMYs said BTS looked like …
1. RM – The Pink Panther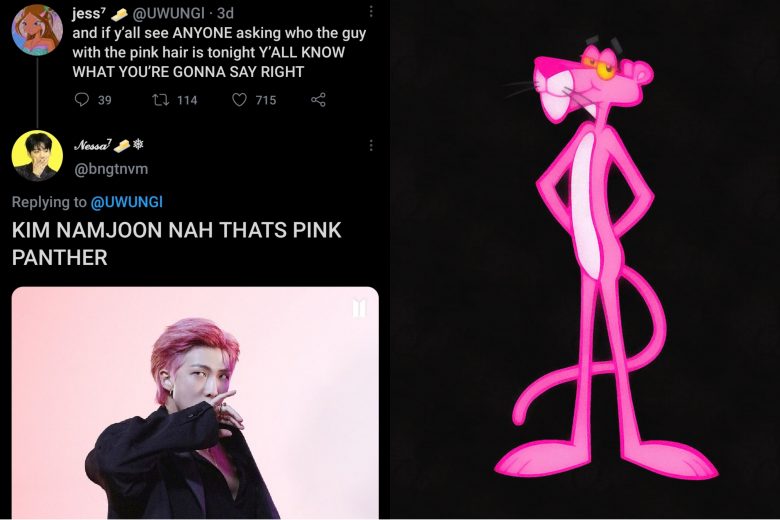 With the return of his pink hair, the ARMYs compared the BTS frontman to the Pink Panther!
2. Jin – Nick Wilde

Some ARMYs have suggested that Jin looks like Zootopia fox, Nick Wilde, because of his auburn hairstyle… and maybe more scorching.
3. Suga – Theodore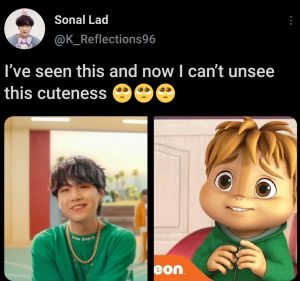 With Suga dressed in green hair and sporting shaggy hair, the ARMYs noticed a resemblance between him and another famous musical artist: Theodore of Alvin and The Chipmunks, especially their Nickelodeon TV show ALVINNN !!! and the Chipmunks.
4. J-Hope – Tweety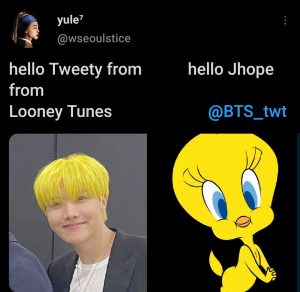 While J-Hope's hair choice was likely inspired by the title of their song "Butter," the golden hair thought of ARMY Looney Tunes Tweety canary yellow.
5. Jimin – Boss Baby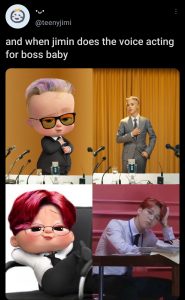 ARMY lovingly nicknames Jimin "Boss Baby" after the animated character because of his adorable appearance and swag outfit. Some have made several changes to Jimin as a cartoon!
6.V – Dennis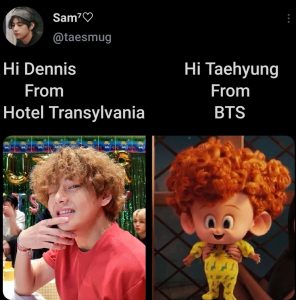 Since V revealed her new fluffy hairstyle, ARMY has gone crazy with changes! It also earned him a new nickname, "Vchon", comparing him to a little fluffy puppy! Some, however, believe the new style makes her look like Hotel Transylvania Dennis with curly red hair.
7. Jungkook – Roberto

Jungkook's sleek, long, vibrant blue hair continues to be compared to Rio's feathered character Roberto.