BTS:
You must have heard of this Korean group because it is a world-famous group from Korea which is called BTS. Have you ever thought of what BTS means? What it's complete form? BTS stands for "Bulletproof Boy Scouts", and its literal meaning is "to block out stereotypes, Criticism, and expectations that aims at adolescents like bullets" these are the exact words of the J-Hope, who is a known member of the group. BTP members include-: Jin, Suga, J-Hope, RM, Jimin, V, Jungkook. These are not just some guys in a k-pop band. These are the guys who are most famous in the whole world for how they look and what they do. They inspire people and set some beauty standards for males in society. All the members are believed to be the most handsome-looking guys in the world, and you will not believe me that the fans of BTS are called their Army, and they all are a different community who love all these members of the group. Their songs are super-duper hits, and they have even been nominated for Grammys not just once but several times. This is the group in K-pop that has the highest popularity ever.  
Black Pink: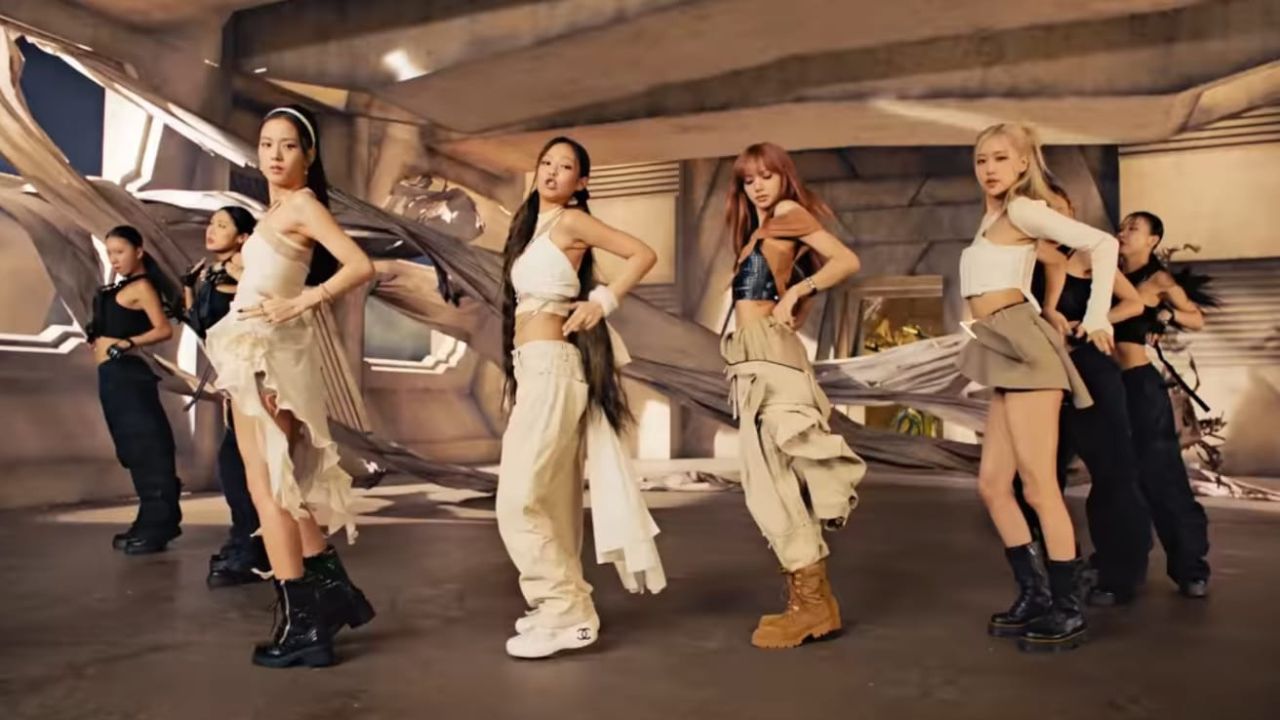 You must also know about this K-pop group. The Blackpink is a south Korean group comprised explicitly of girls, and YG Entertainment forms this group. The members of this group are sexy, cute, hot, and dashing. The members are Jisoo, Jennie, Rosé, and Lisa. My favourite is Lisa; I mean, look at the style she carries; it will blow you away. This K-Pop group is the second if we talk about popularity. Blackpink has also dealt with the most popular game called PUBG. This is a very recent group, and it was formed in the year 2016. They have released several songs, and if I had to submit them all up in a line, then I must say that these girls are great at what they do. Now let me come to the fact that this is a girls' group, and what does the world think of it? Blackpink is the most successful Korean girl group ever, and they have international popularity; they are also called the biggest girl group in the world. Not just this, these girls are the Highest- charting female Korean act on the Billboard Hot 100. These girls are on fire. 
EXO:
If you have not heard of this, I am here to tell you about the third most popular k-Pop group ever; this is a South Korean- Chinese boy band with its base in Seoul; this group was formed by a company named SM Entertainment. This group is not old enough but not as fresh as Blackpink. This group was put into place in 2011 and debuted a year later. This is a large group consisting of nine boy members. The members' names are _: Xiumin, Suho, Lay, Baekhyun, Chen, Chanyeol, D.O., Kai, and Sehun. They release their music in several languages; one is Korean, and the other two are mandarin and Japanese. 
TWICE:
This group also belongs to South Korea, and this is a girl group again formed by JYP entertainment. This group has nine members, and they are listed below Jeongyeon, Momo, Sana, Jihyo, Mina, Dahyun, Chaeyoung, and Tzuyu. This group, unlike the others, was formed under the television, and the program called Sixteen forms the year 2015 was their debut and was released on October 20, 2015.